Plain Roentgenographic Evaluation of Orbital Disease
Keith D. Carter
Gina Rogers
Jeffrey A. Nerad
Assessment of a patient with suspected orbital disease or trauma should begin with clinical evaluation, but the interior of the orbit, unlike the eye, cannot be observed directly. This limitation often necessitates radiologic studies as an adjunct to aid in diagnosis.
Until the 1980s, conventional radiography and linear tomography were the primary diagnostic methods used for imaging the facial skeleton. The development of high-resolution computed tomography (CT) and magnetic resonance imaging (MRI) have largely replaced conventional radiography as the primary imaging modalities to assess orbital disease. These newer techniques provide better resolution and details of both bone and soft tissues. Despite the widespread availability of CT and MRI, conventional radiography many be an initial or only available modality in some scenarios. Plain x-ray films can delineate bony detail of the orbit and face, along with moderate soft tissue changes. The incidence of definitive positive findings with plain film evaluation of orbit diseases ranges from 10% to 42%.
1
,
2
,
3
,
4
This chapter demonstrates the techniques and utility of plain films in evaluating orbital pathology.
Radiologic Principles
Because the orbit is in such close proximity to the larger bones of the skull, multiple shadows overlap one another and obscure some radiographic details. Numerous radiologic projections have been developed to evaluate the bony structures of the orbit and face.
5
,
6
These various projections attempt to eliminate some of the overlapping shadows and allow for better detail of the bony orbit. For maximal image clarity, the distance from the object to the x-ray cassette should be minimized and the distance between the subject and the x-ray beam maximized. This principle is demonstrated in
Figure 23-1
.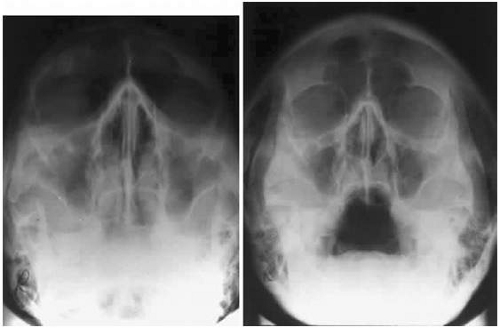 Fig. 23-1. In any projection image, detail is maximized using the minimal distance from the subject and the x-ray cassette.
A.
Anterior to posterior projection demonstrating decreased clarity and definition of anterior structures.
B.
Posterior to anterior projection showing the improved clarity of the anterior structures, such as the orbital rim and frontal sinus.
Standard Orbital Views
A standard radiographic study of the orbit and paranasal sinuses consists of the following four views: Waters (occipitomental projection), Caldwell (occipitofrontal projection), lateral projection, and basal projection (submentovertex) views. Oblique apical projections of the optic canals are additional views that are available if there is concern of posterior orbital pathology, such as traumatic optic neuropathy or an optic nerve tumor.