1 OCULAR MICROBIOLOGY

Quick Reference Section
Bruce E. Onofrey and Judy Perrigin

PRACTICE MANAGEMENT INFORMATION REGARDING THE HIV-INFECTED PATIENT
This chapter has been designed to provide the primary care clinician with guidelines to quickly and accurately assess, diagnose, and treat ocular infection. Tables 1-1 to 1-16 provide a quick reference to accomplish this. HIV infection management and prevention is an important component of primary care practice. Tables 1-17 to 1-20 highlight prevention guidelines and patient management information for HIV-infected patients. Figures 1-1 to 1-8 show common culturing supplies.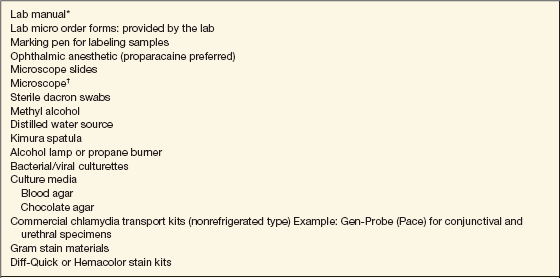 *By Haesert S, Clinical Manual of Ocular Microbiology and Cytology. St. Louis, MO: Mosby, 1993, is highly recommended by this author but out of print.
†Only needed if you do your own stains.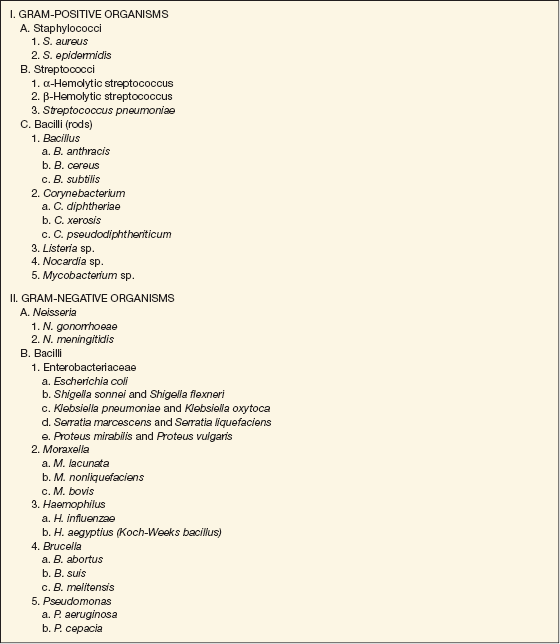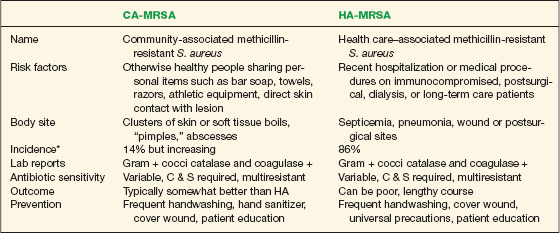 CDC Web site www.cdc.gov.
*Klevens et al., JAMA 2007;298:1763–1771.

*Antibiotics of choice.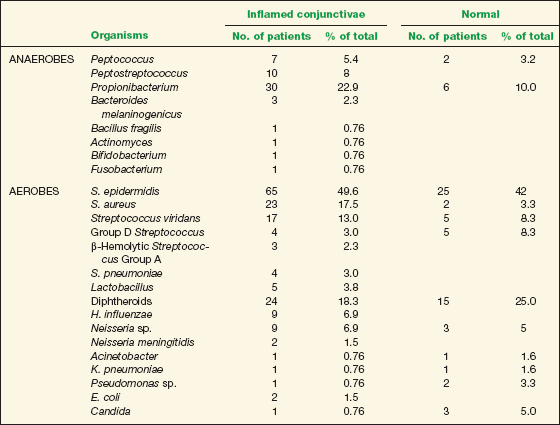 It is preferable to collect and fix the Gram stain specimen and send it to the lab for staining and evaluation. An unstained Gram stain prep should be sent with every culture. Staining and evaluating Gram stain preps in-office require a higher level of CLIA certification than performing Diff-Quick or Hemacolor specimens in-office.